When talking about aesthetics, we must keep in mind that the way we perceive beauty is mostly influenced by several factors and eventually there is no objective nor universal method to establish a unique beauty parameter. 
In any given society, we can use fashion and its internal system as a tool for reading how people's mentality is impressing on the way we wear up our culture.
That of Melanie Gaydos can definitely be considered as one of those revolutionary moments in fashion history that shows how people are turning the entire body perception around in favour of a more open self-expression.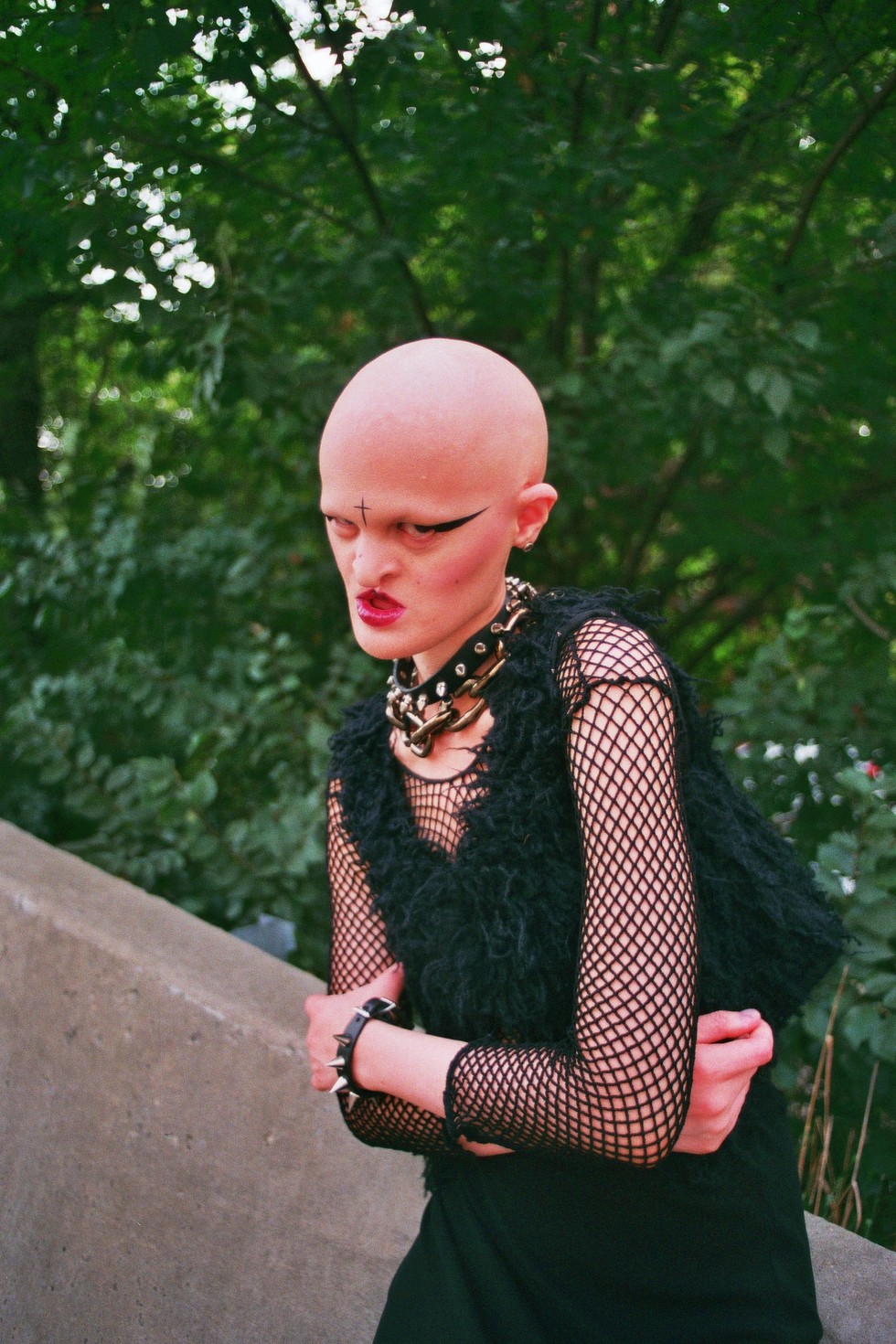 Aged 28, Melanie has been studying art at Pratt Institute in New York, which means that her education is very consistent with a multicultural as well as independent approach to new trends.
Although she was encouraged to pose for photo-shootings by a friend, her experience can't be minimized and her work must not be meant as a temporary fad.
It is actually so sad that many journalists define her as "the model with no teeth and no hair who is challenging the fashion world" (She is suffering from a genetic disorder called ectodermal dysplasia).  Very unprofessional guys.
The reality is that she is fucking cool.
In my opinion, she is breaking the fashion system because she is embodying the contemporary global language and perfectly in line with the kind of beauty abstractness that the fashion world is looking for.
Thinking about the evolution of models career, the initial idea of "mannequins" has gradually shifted towards the empowerment of top models in the Nineties (i.e. Naomi Campbell, Linda Evangelista and so on), who definitely influenced women desire to achieve a junoesque silhouette.
Later on, during the last ten years we have witnessed an arguable (and still widely discussed) models' thinness, which has consequently seen a dramatic spread of physical diseases such as anorexia and bulimia and made people worry about how much the star system is likely to impact on people's everyday aesthetics.
Nowadays the social media are crashing over this vision and the new attitude is perceivable and let normal people be not afraid to show off their body. Again, it's not about being curvy or on your forty, it's about being a persona.
Thus, the reason why we celebrate her unconventional grace is simply because she is showing that a successful model has not to be just good-looking.
Rather, it must unleash real attractiveness when posing in front of a camera, which is not given by any established parameter but comes out with a strong personality as well as refined perspicacity. 
Ever since 2015 she is collaborating  with great photographers such as Tim Walker and modeling for ground-breaking editorials like Paper and Love magazines. This season, She is also the cover face of i-D's summer issue.
Welcome future!