Historical events as well as cultural dynamics, melted with the perception of one's inner body and the evolution of apparel industry, would represent hitherto improvements in social mentality, which constantly contribute to continuous reinterpretation of how people approach the idea of beauty.
In 2016, to keep up dating with fashion is easier than it was before the birth of Web 2.0 and the diffusion of global social networking. As a matter of fact, it is not only by reading magazines, watching movies or TV shows that our imagery absorbs dogmas related to personal appearance. Yet, we are likely to imitate each other by sitting on the same row, like it happened when in 2009 Tavi Gevinson, a 13-years-old blogger was invited to attend the New York Fashion Week(Wiseman,2009). Therefore, many platforms like Facebook, Instagram, Tumblr and Pinterest represent virtual/visual spaces, where we look for our similar' consensus, and where we can be surprised by the incredible amount of fashionable seniors.
Nowadays, It is not about how old you physically are, but instead it is about what kind of education you had/environment you belong to.
As we have seen in the other articles, such a fluctuation can be seen from the perspective concerning the stages of life that overtime have been classified by many sociologists, who studied the conditions in which we determine generational groups and what generally causes such a shift.
In particular, the standardized measure of 20years long period that occur in the passage from one generation to another, would lighten yet expand to comprehend a unique global group (Generation U). Differently from their parents, contemporary young-adults do not impose a gap between them and the younger/older ones. Rather, all of them (adults and teens) would exchange fruitful information each other and determine the break of age's barriers.
'Wisdom' is therefore transformed into an oversensitive subject, which moves from young people to the elders and vice versa according different reasons. On the one hand, it will always require years before one person can learn how "his grandmother does that thing". On the other, market conditions pretend people stay young as much as they can. "Able to work under pressure" is not only an additional information we put on the CV, it is actually a physical and mental requirement that and old person is unlikely to maintain.
According to Antonio Mancinelli:
"the ongoing "adolescentisation" of society is another definite element, which in the end, for me, is the real crux of the question. I mean, in a Western world where people are no longer having children, and where we live longer, luxury is equivalent to a youthful body, in evolution, not yet marked by a large bosom or a beard. The body of an adolescent, actually. Having one is a real luxury today."(in Guerrini, 2015)
Being aware of the fact that age is linked with gender and attractiveness (Kaiser, 1998:429-432), we should also consider that Hebdige's idea of style has somehow let consumers free of boring fashion diktats as much as it has intensified the mix&match of clothing, which plays with and escape from trickle up/down theories.
In addition, beauty sells (Kaiser, 1998:429).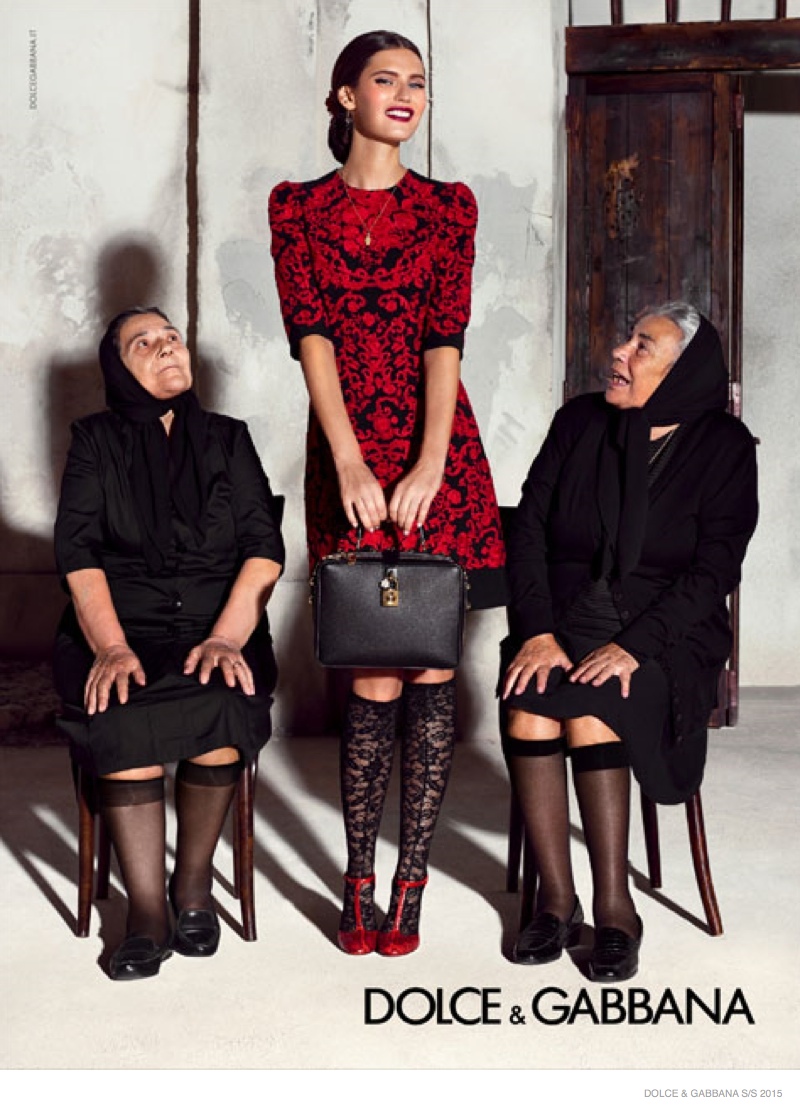 The more the signs of ageing become visible on a person's body, the more the desire of delaying the ineluctable time-run finds reassurance in the purchasing of a variety of products. From food to cosmetics, from surgery to clothing, the approaches are different and can be justified by dissimilar reasons (health care, psychological diseases, mere aesthetic interests, and so on) according to different contexts.
From the top of the pyramid, Fashion houses have already started working on this idea when launching collections starring unusual models, as Alber Elbaz did when in 2011 he put an old woman dancing in a teen-party dress for the "Lanvin for H&M" video.

In 2012 American Apparel, international firm selling clothing and accessorize for young girls, welcomed an older model as a testimonial of its Campaign:
"American Apparel takes a break from hyper-sexualizing barely twenty-something hotties in a new campaign touting its Advanced Basics line. Meet Jacky, a new model with long legs and flowing silver locks. We're told she's a senior citizen, but for now, the year of her birth is undisclosed. As American Apparel CEO Dov Charney told Business Insider,'You don't need to ask a lady her age.'" (Ginatasio, 2012)
"Advanced style" is the astonishing documentary released in 2014, which narrates the story of old women from New York City and focuses on their relation with fashion.
In 2015, Dove, the renowned personal care brand originating in Uk, positioned on the market the "Youthful Vitality" range of products, by stating that:
"We'll never make anti-ageing skin care products. Because we're not anti ageing – how could we be when we gain so much as we get older? Instead, we've designed the Dove Youthful Vitality range to build resilience in mature skin, helping to keep you looking as beautiful as you feel. Ageing skin naturally loses elasticity and plumpness, so to help, Dove Youthful Vitality combines Cell-MoisturisersTM and a concentrated revitalizing serum. By working at the heart of skin cells* to leave them full of moisture, this double team helps accelerate skin * resurfacing, clearing out dullness for younger-looking skin."(Dove,2016)
Therefore again, it is not about refusing the natural ageing, but instead they aim to satisfy consumers dream to appear younger: age is just number (Telegraph,2015).
We continue by mentioning Joan Didion posing for Cèline Spring 2015 Campaign or Suzy Menkes commenting on Elie Saab's collection during Paris Fashion Week:
"Add skinny ribbon bows at the neck, raised waists and shorts, and there was a perfect storm of youth. Not to be churlish about Saab turning girly-surely most of these outfits, with longer skirts, are focused as much on mother as daughter?"(Menkes,2015)
In summer 2016, Nike launches "Unlimited Youth: The Iron Nun" film, which shows the physical and spiritual energy of Sister Madonna Buder, an 82 years old lady who is the oldest athlete competing a IRONMAN triathlon and 'celebrates her determination to defy conventional conception of age'(Nike,2016). Are they using branding strategies to sell products to a growing older target? May be. But the captivating campaign elaborates a great philosophy: youthful is the result of a balance between positive mindset and a trained body.
Lastly, we can consider how several clothing items and technologic goods achieve genderless/ageless' connotations. They result from both marketing strategies, which attract consumers attention, and general standpoints regarding obsolete/arguable sumptuary laws. For instance, during the last 50 years numerous fashion goods have become so iconic (Doc Martens boots, the T-shirt, University sweaters, Louis Vuitton and Chanel bag, Black dresses, Burberry trench-coat, Parka coat and so on) that the status symbol they are associated with, nowadays it relies on the lifestyle they are precisely communicating, rather than their economic value.
In example, in the case of Dr. Martens it seems that the boots won't belong to a specific target, rather they stress on the depiction of diversity(Dr Martens,2016). Matter of facts, some key elements that helped the brand to be perceived as both genderless and ageless. Nowadays, selling a genderless product represents a huge advantage for the business model: this specific offer creates a good interaction and dialogue with the new generations that are more and more interested in the idea of mixing styles without the limit of choices that one would have if buying products strictly related to male or female (in this Dr Martens have the perfect minimal aesthetics).
Then, the long history of the brand itself involves a large number of consumers. It can be perceived according to a chronological line: from the old and first ones that nowadays are adults and with whom they instituted a long term relation, up to the new teenagers, passing from fathers to sons, being characterized as a cultural and immortal product due to the variety of styles that are involved with the evolution of the brand itself: from working class shoes in the Sixties, to punk, skinhead, indie, minimal, hipster and finally house-commercial-luxury (in 2013 the video release "Wrecking Ball" directed by Terry Richardson celebrates this final step, where Miley Cyrus completely naked wearing Doc's). The shoes are also defined as complementary outfit for a large number of styles and lifestyles, from people with different backgrounds, such as business man, students, pop icons and currently including the vegan community (by introducing products 100% biodegradable).
For what concerns timeless fashions in new technologies, we could mention the re-production of the iconic Walkman by Sony, which has been launched for the first time on the market during the Eighties and presented again in occasion of IFA 2016. It sounds weird that nowadays that we have everything in one place (the smartphone) we re-take old objects and re-adapt them to the contemporary scenario. From a social point of view, the re-proposition of a Walkman call into cause two prerogatives that somehow define the Digital society: nostalgia and serendipity. Such an object belongs to another era, yet it is like that the memories of the elders and the endurance towards technology of the youngsters gather together in order to revaluate and reinforce what has been done previously. In doing so, any technological tool would achieve both cultural value and work as an aesthetic tribute to past days. Hence, the long lifespan calls into play the collective imagery, from grandparents to nephews, so as that we perceive these tangible objects as timeless.
In conclusion, individualism, population ageing in major industrialized western countries, global market requirements, migration, marketing strategies, body perception and faster share of information would represent undertaken clauses that support this evolution, where "youth is just a word"(Bourdieu) is likely to become a useful motto in the interpretation of society's feelings about the topic.
All these events bring light upon a common thought about youth as the element that nowadays represents a source of inspiration (past), the mental status of Generation U(present), a reshaped segment of western market as a response to population ageing (future).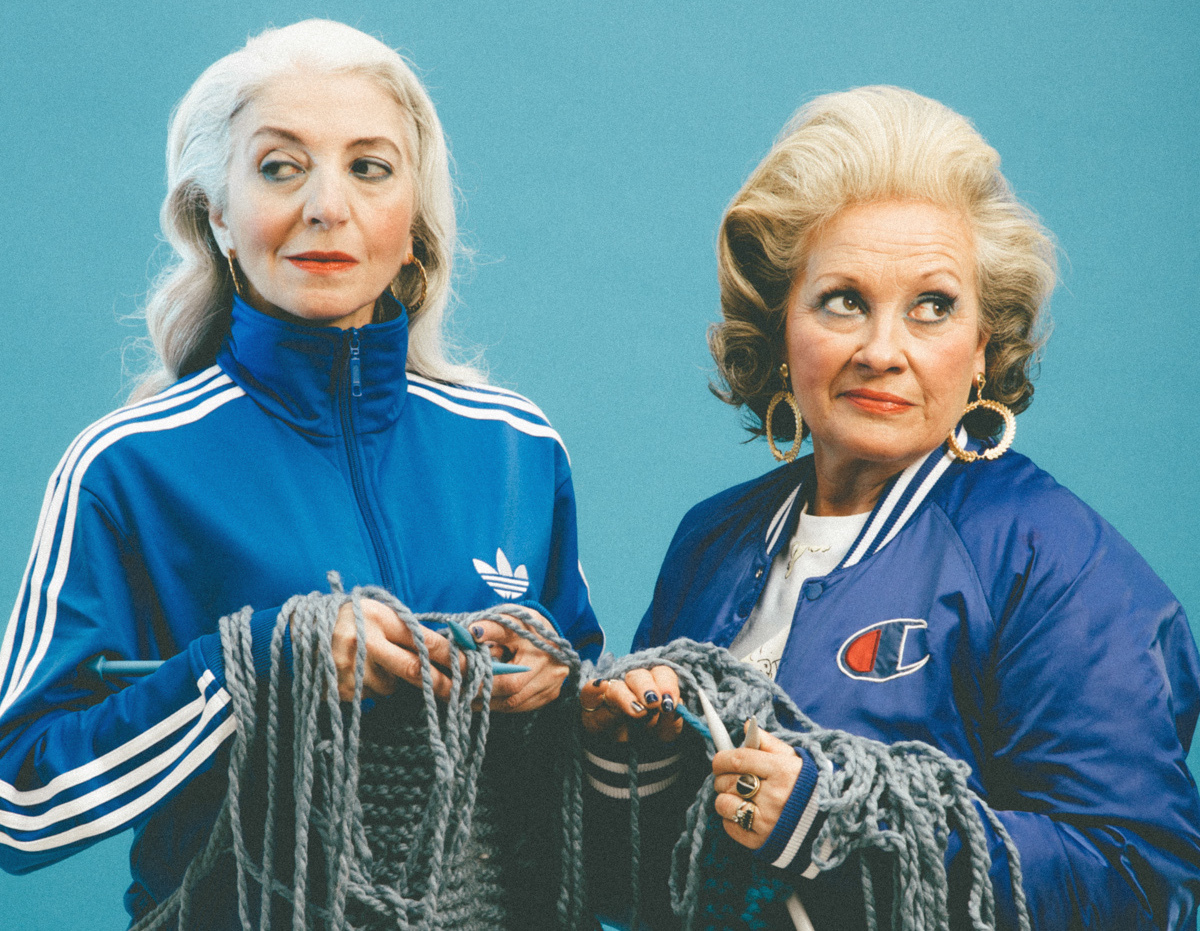 Now we should ask ourselves:
"What our generation will look like when we retire?"(de Mora,2015)