"At the height of Falklands War, British Designer Katharine Hamnett walked up to Mrs Tatcher(whose war very much it was) in clothes that were nothing if not shocking- an oversized T-shirt flaunting the slogan: '58%of people don't want Pershing's'[…]. In producing these clothes, her company was taking quite a risk: 'When we made those T-shirts, it wasn't for the publicity, but because I felt genuinely concerned'"

(Charlotte Brunel, 2002:214)
The 1980s were a decade that started on the wave of a glamorous euphoria and end with David Hasselhoff singing "Looking for Freedom" (immediately after the fall of Berlin Wall), which closed another dramatic chapter of dictatorial tyrannies.
There is no space left for dissent in the neoliberal world created by Ronald Reagan and the Iron Lady. Both USA and Europe were approaching Deregulation practices, which means allowing companies to adopt outsourcing strategies. The advent of worldwide enterprises inaugurates a time interval in which the economic system works in favour of individual's success and collective wealth.
Innovation in technologies verifies Alvin Toffler's previsions, who previously claimed that the next generations would experience a "future shock", referring to
"the shattering stress and disorientation that we induce in individuals by subjecting them to too much change in too short a time"(Toffler,1970:10).
Meanwhile, since the launch of Apollo 11 in 1969 had allowed the very first man moon landing, in ten years people's enthusiasms, fears and curiosities were translated by the cultural environment that was more and more implementing the release of sci-fi books, comics and movies. For instance, we can mention the successful bequest of George Lucas "Stars Wars" trilogy (1977-1983), that has represented the human ability to convert a niche topic in a universal masterpiece, able to catch the attention of "cross-age" spectators and achieve plus values year by year.
Everything becomes Fast. From Fast-Food to Fast-Fashion, we witness the expansion of many leading companies such as Zara, that became famous worldwide not only for the strategic business models adopted, which allow them selling a huge amount of fashionable goods in the shorter time, but also because they have democratized and then globalized the way people conceive shopping. The evolution of Zara is extremely functional with our analysis because the brand's aim of copying and reproducing high-fashion brands in order to sell products to middle-class young people has actually appealed adults and nowadays, older women too. One could argue about the size ranges, which would rather prefer skinny bodies (the teen-agers ones indeed), but the increasing growth of the company demonstrates that more and more people fell in love with Zara overtime, because of its accessible prices as well as overall people interests for fashionable items that do not classify them as a restricted category.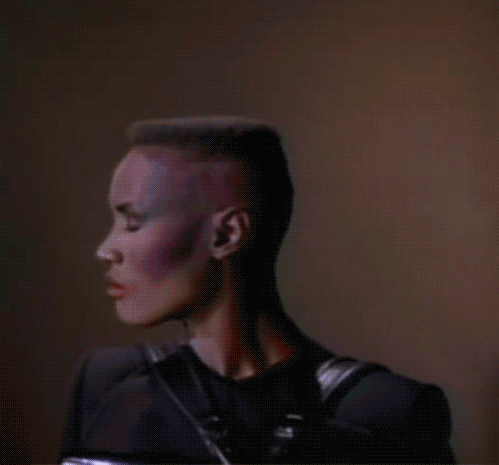 These were also the years of Diet-coke and Jane Fonda, Depeche Mode and rap music, Fast Food against Slow Food, commercial TV, Oliviero Toscani's provocative advertisement and eventually the Italian fashion of Armani jackets versus women's shoulder pads.
From streets fashion goes back to runways. As a matter of fact, stylists are treated as the decade's celebrities, responsible for forecasting new trends as well as interpreting changes in consumers preferences. In addition, fashion markets reorganize their sectors by focusing on defined production's segmentations.
Verticalism (meant as vertical development of forms and since the gothic era suggests a sort of transcendence that endorses individuals over their community) resulting from seventies platform shoes, stops its ascent in order to privilege one's structure solidity and herculean beauty. In other words, now it is time to train individualism as a key success factor in the contemporary urban landscape. 'Career' becomes, for both men and women, the most emblematic word describing the beginning of managerial era.
In 1980 it is also published the first issue of "i-D" a new type of monthly magazine founded by Terry Jones, who had already worked at British Vogue(Jones, 2001:9) as former art director. In particular, the journal is oriented to all the fashion-conscious young readers, that care about being cool. According to Dylan Jones(2001:10)
"[…] The Eighties had a lot to live up to. If the Sixties had been a decade of confrontational happiness and the post-punk Seventies full of agents of social change, the Eighties were crowded in a generation devoted to the self-empowerment and self-improvement. It was a decade which could not wait to get ahead of itself. Reinvention became almost a prerequisite for success as soap stars became pop stars, pop stars became politicians and politicians became indistinguishable from their spitting image puppets."
Ever since the first publication, i-D (it is not a case that i-D refers to identity) has bursted into social discussions for its uninhibited, multicultural and original points of view. Their ability to merge fashion with youth styles and create a place where young people are seen not as just consumers, but rather they are concerned as active social subjects, make the magazine speak for baby boomers' sons and daughters and leave them express their own opinions about many cultural topics.
Differently from traditional fashion magazines like Vogue (that overtime will maintain its placid structure), editorials for young people started transmitting powerful vibes, which aim to free creativity over impositions, regardless of readers age. Moreover, youth reviews work as functional medium between the streets and the catwalks.
Nevertheless, the early 1980s global recession makes companies fear for a new disaster. However, entrepreneurs tried to solve the crisis with an alternative option: focusing on the production of images that seduce consumers. They understand that is possible to sell a product even though its quality is lower. The opportunity is hidden behind the ability to sell an idea, which must communicate originality, uniqueness and authenticity. Indeed, according Naomi Klein, an american journalist and activist famous for the divulgation of "No Logo"(the no-global movement Bible)
"The astronomical growth in the wealth and cultural influence of multinational corporations over the last fifteen years can arguably be traced back to a single, seemingly innocuous idea developed by management theorists in the mid-1980s: that successful corporations must primarily produce brands, as opposed to products."(Klein,2016:10)
Therefore, branding strategies substitute for classic advertising campaigns and start adding value to trademarks that symbolize mass fashion melted with customized lifestyles. The birth of this branch in economy alters the production systems and accentuate the social and economic disparity provoked by liberalization laws among countries.
Slowly yet constantly, this kind of system has affected traditional customs. On the one hand the growth of global consumers seems to oppress the poorest populations and destroy the purity of what has been called "genius loci".
On the other hand, it has signified the successive human inclination towards unanimity and enhancement of individualism.
We should not forget the role played by the weakening of family stability. If mom and dad are competing in their offices all the day long, who takes care of their "children"?
Effectively, the Generation Xers are left experiencing the technological revolution during their adolescence.
Watching TV (and especially MTV) becomes an ordinary activity, so as we might say that mass media educational power in the eighties was as influential as it could be parents and schools one. In addition, young people spending a large amount of time in shopping malls create the suitable conditions for empowering such marketing strategies.

How and when such a transformation happens?
Around 1985 a particular product named after 'sport superstar', Michael Jordan is launched on the market by Nike, an American company producing sneakers. What happens is that the firm gives a pair of shoes, best known as Air Jordan, a mythologic aura. As Klein(2016:29) suggests
"Nike's 1985 TV spots for Michael Jordan brought sports into the entertainment world: the freeze frame, the close-up and the quick cuts that allowed Jordan to appear to be suspended in mid-jump, providing the stunning illusion that he could actually take flight. The idea of harnessing sport-shoe technology to create a superior being — of Michael Jordan flying through the air in suspended animation — was Mike myth-making at work. These commercials were the first rock videos about sports and they created something entirely new. As Michael Jordan says, "What Phil [Knight] and Mike have done is turn me into a dream."
Thus, many corporations create the illusion that a pair of shoes, a T-shirt or a coffee could be the means through which the wish of uniqueness comes true and with its invisible values may guarantee beauty and social approval. The firms that decide to adopt such a strategy are so successful that in a few years they expand and win over local (and therefore little) companies.
The Eighties introduce a new form of irony in fashion. The colourful and extravagant clothing created by Franco Moschino shows the world that is possible to use fashion apparel and fashion shows for communicate with wider audiences and, according to him "copy and desecrated other designers, recount what happens by trying to understand the motivations of people" (Vigneri,2012).
With Moschino rebelling against luxury and commercialism, we participate in a crash between the dimensions of fashion and style. As we said so far, for years the idea that one could use clothing to manifest (consciously and unconsciously) for and against many societies issues, was a prevailing attitude of gangs and groups of young people looking for an identity. Fashion instead, during its transformation from social phenomenon towards institution and finally economic system, has always be seen as a symbol of power and therefore, beauty.
It is said that Moschino was a surrealist visionary, but it is not only that. He was able to play with fabrics and transform accessories like a child and unmask people's juvenile side that, after all, never disappears.
Moschino's case, (along with others like Comme des Garçons or Benetton commercials) demonstrates that the obstinate spirit of youth is actually a feeling that can be modelled and turned into glorious grace.